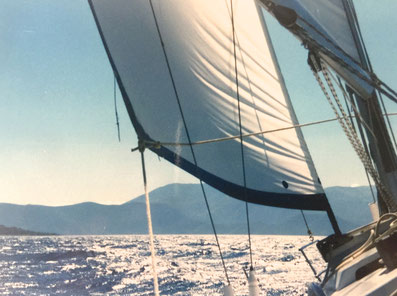 First, let me offer my best wishes for a glorious and beautiful 2017! I look forward to a new year full of bright moments in beautiful places with wonderful people. 
I named my new January pieces after the Greek islands with their earthy light colors and, their simply beautiful sceneries. My sailing trip in Greece as student was one of those moments. See the picture I took during this trip, obviously taken in the pre-digital era. Regardless how you travel in Greece, the crystal clear ocean, the islands with abundant sun and the wind are simply beautiful. 
Enjoy 2017, make it count!
Yasmy